Tour Side Job Track
For more information on specific Side Job Track features, continue reading below.
Project Management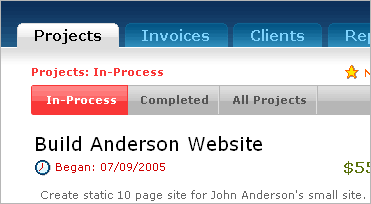 Side Job Track was built to help you easily organize your side jobs into projects. This links all of the information associated with a job in one place for easy reference. You can quickly view a project's services, clients, materials and any invoices that may have been issued for that job.
Customization
If you have access to a webserver, you can create completely custom estimates or invoices: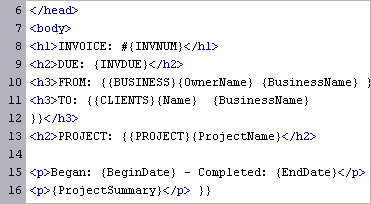 Download an html or rtf estimate or invoice template and customize it to your needs. Upload that file to a web server and, in your advanced settings, link to that file.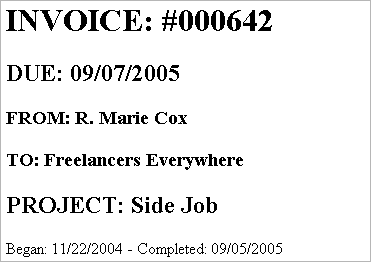 Then your Side Job Track data will be pulled directly into that custom estimate or invoice!
Reporting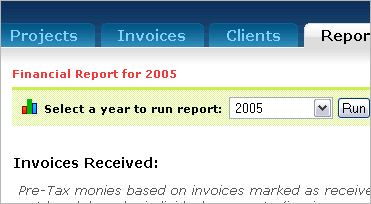 Reporting is one of the best features of Side Job Track. Clicking one link gives you a simple breakdown of money you have received from each of your clients. Each client also has a profile view that gives you information on how many projects this client is attached to and how many hours of services you have provided.
If you charge tax on your projects, Side Job Track will breakout money earned into pre-tax monies, tax monies and total monies.
Invoicing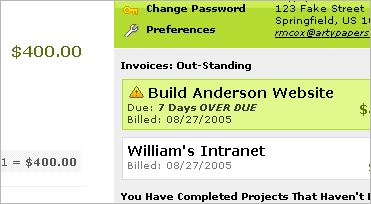 Tracking invoices is easy with Side Job Track. You have the option to invoice at the end for the total cost of the project or by percentage increments over the life of the project.
If you have a project that never ends, then you can invoice that project repeatedly and on your time table.
While you also have the option of downloading each invoice in rich text format, e-mail invoicing saves the stamp.
Task Tracking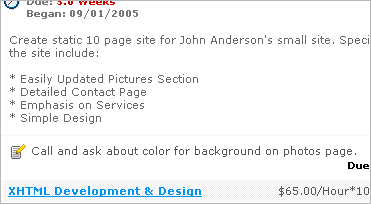 Since some services aren't completed within one day Side Job Track gives you the option to check off whether or not services have been completed. Any incomplete service is a task and displays in the main page for easy reference when you log in.
XML Export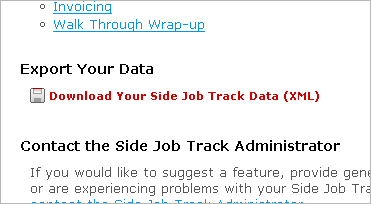 Export your data to XML for easy back-up of your Side Job Track data.